The area around Hjellup Fjordbo offers experiences and activities of many different kinds.
---
Nature experiences
The lighting conditions at the fjord changes with the seasons and time of day. They are an experience in themselves for recreation, creativity and photography.
The area around Hjellup Fjordbo is rich in plant and wildlife. In addition to fish and many different sea birds, you may also be lucky enough to see whales such as porpoises or killer whales in the fjord. On land, you can meet deer and moose, and many different birds such as eagles and owls. 
Go fishing
For those who want to try their luck at fishing, there are several places in the area where it is possible to fish from shore, or you can hire a boat in the marina here in Leksvik to get out on the fjord.
Kayak rental
There are many nice places along the lake at Hjellup Fjordbo that are suitable for swimming, barbecues and evening cuddles. Rent a kayak or SUP here with us for a different nature experience. 
Cycling tours
Leksvik and the surrounding area is a great place to experience by bike. Here with us, you can get lots of good route tips along the way.
Playground
We have a fantastic playground for the little ones, with a trampoline, swing, zipline, climbing frame and even a little more. Here, the children can make their days go by with lots of laughter and joy. 
Bathing
A refreshing fjord bath in one of the country's cleanest fjords is not to be frowned upon, and our beach is well suited for both sunbathing and swimming. In the summer, we also have a water trampoline outside the beach, to the delight of young and old. 
In need of higher temperature and more comfort? Why don't you rent a jacuzzi on the beach. Imagine enjoying a warm bath in the light of torches on a dark autumn evening!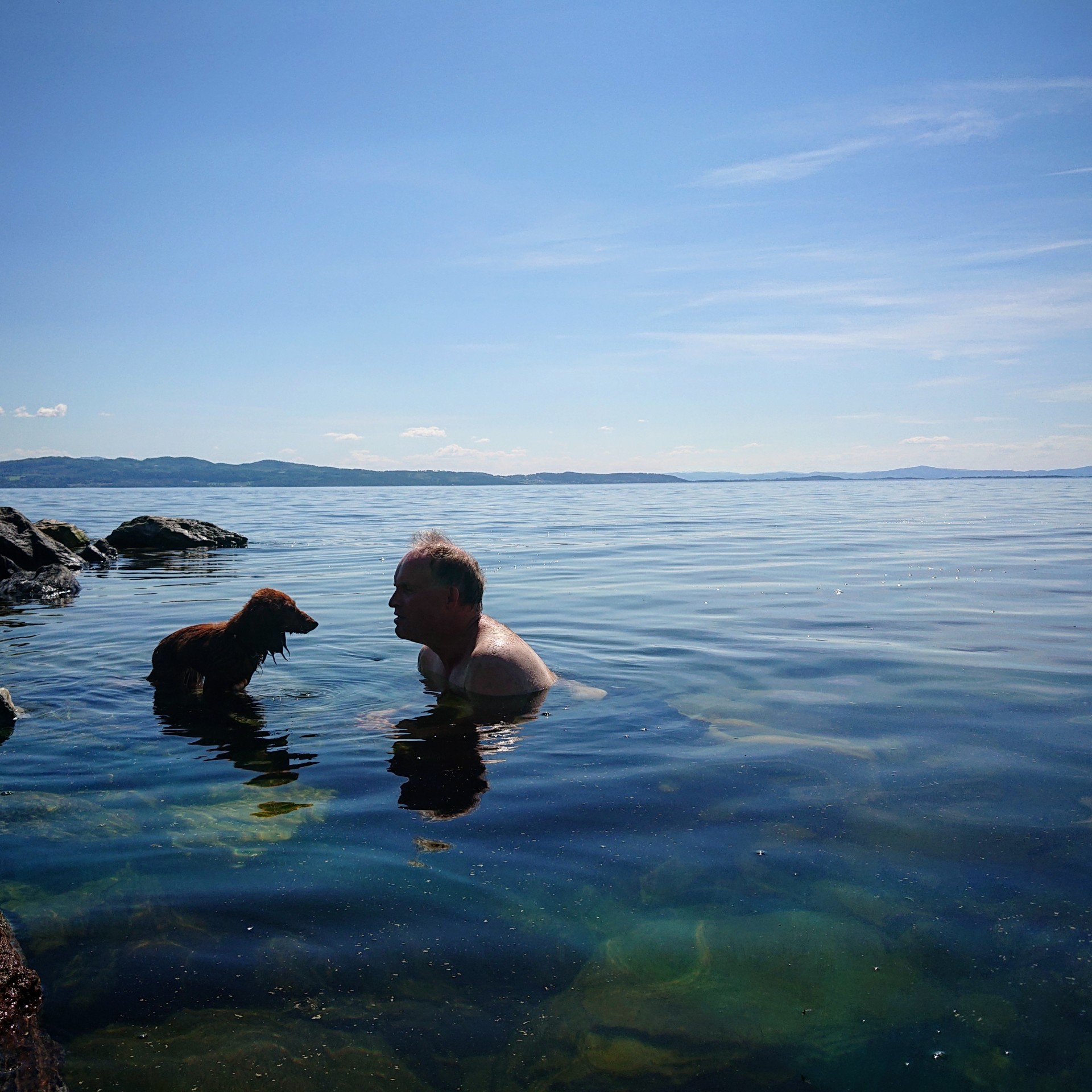 Activities
Leksvik and Fosen have a lot to offer for those who want an active holiday. Not far away Hjellup Fjordbo, in Trøa Idrettspark there is a nice Discgolf course that can be recommended whether you are a beginner or advanced. We also have our own practice course at Hjellup Fjordbo.
Otherwise, we can recommend a trip in the Munkstigen Via Ferrata and the Fosen Via Ferrata, both a short drive away.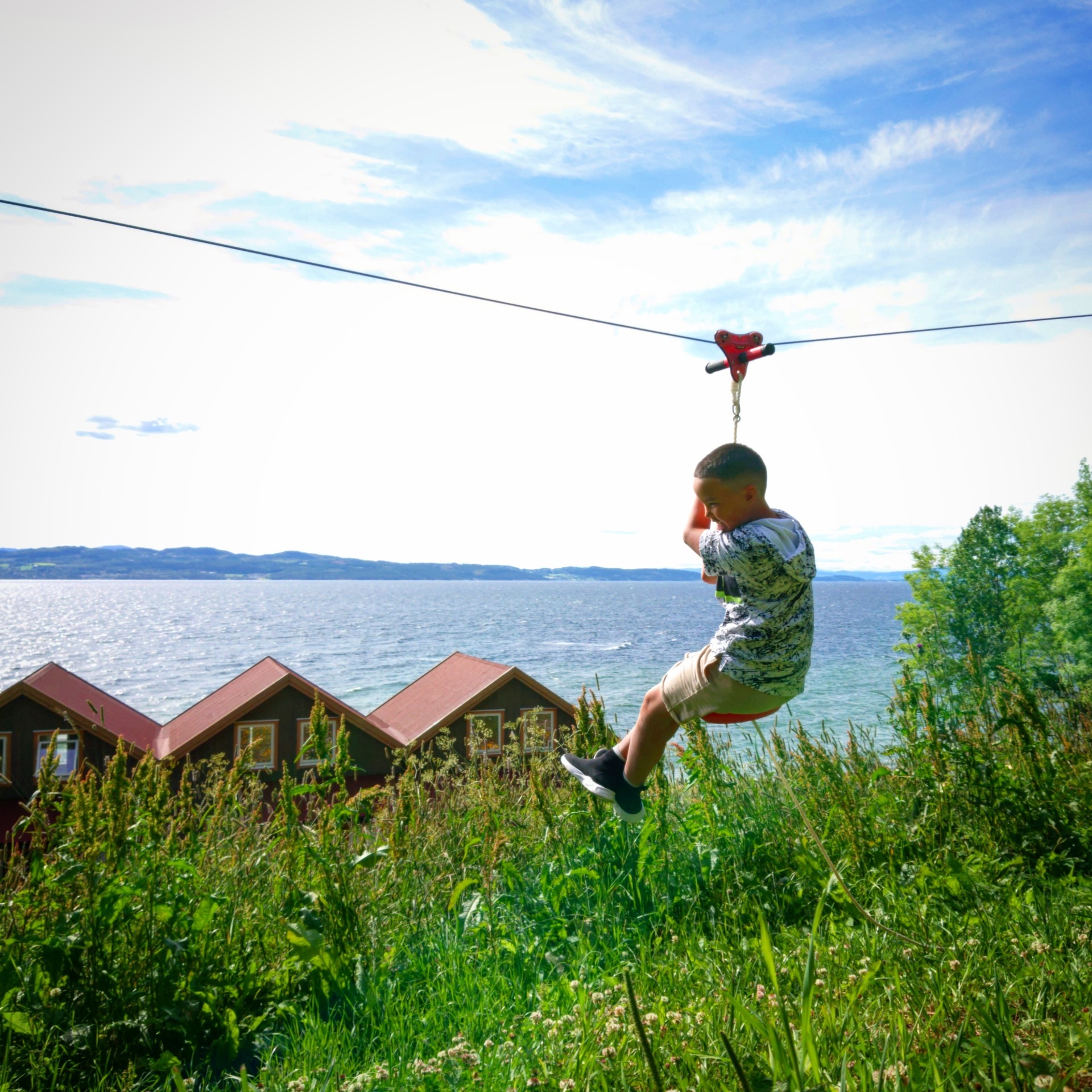 Farm and mountain farm visits
At Hjellup Farm you can get to know the Boer goats. They graze in the area around Hjellup Fjordbo in the summer, and enjoy the company of both young and old. 
Leksvik Seterlag has mountain farms (mountain farms ) that are open for visits in the summer. These can be great hiking destinations and provide experiences in the form of good stories, traditional food and contact with farm animals.
Hiking
Here there are fantastic hiking areas both by the fjord and not least in the mountains, also called the Fosen Alps. The booklet Trips in Leksvik contains a number of good tips for such trips with maps and marked trails. On the website www. ut .no also contains many suggestions for hiking.
The pearls of Fosen
There are many exciting things to experience in Leksvik and around Fosen in Trøndelag. Perlene på Fosen has gathered a bunch of exciting places that are worth a visit. Choose a few, or visit all the pearls and experience a miniature Norway with elements of history, art and delicious food experiences. Here you'll find, among other things, the Museum of Coastal Heritage, a UNESCO World Heritage Site. Bryggerekka in Råkvåg with its well-preserved piers is also worth a visit.