Hjellup Fjordbo is an accommodation situated in the middle of nature in a beautiful area in Leksvik on the peninsula of Fosen in Norway. Here you can have a comfortable stay by the Trondheimsfjord with breath-taking views and just enjoy peace and quiet in stunning surroundings.
There are several possibilities if you like to have an active holiday as well. Among such activities, we would like to suggest hiking, bicycle trips, mountain climbing, kayak paddling or fishing.
Vi ønsker alle, både liten og stor velkommen til gode opplevelser på Hjellup Fjordbo!leie
Hjellup Fjordbo is situated in an area with a lot of possibilities of good nature experiences, like observation of wild animals and birds both staying in the area or when getting around in the nature on land or on the fjord.
På Hjellup Fjordbo kan du overnatte komfortabelt helt nede ved Trondheimsfjorden med storslått utsikt, og bare nyte fred og ro i fantastiske omgivelser. Trykk på bildet for å lese mer. 
Tilbakemeldingene fra besøkende her på Hjellup Fjordbo forteller oss at folk opplever plassen som et
Les mer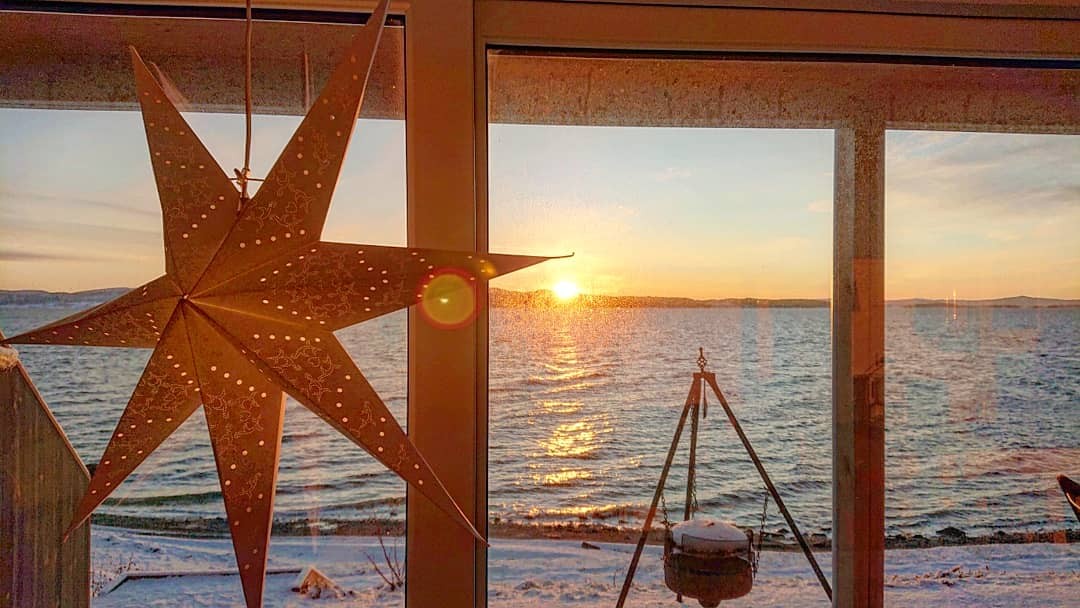 Godt nyttår! Her på Hjellup Fjordbo ble nyttåret feiret med bryllupsjubileum for innehaverne Marit og
Les mer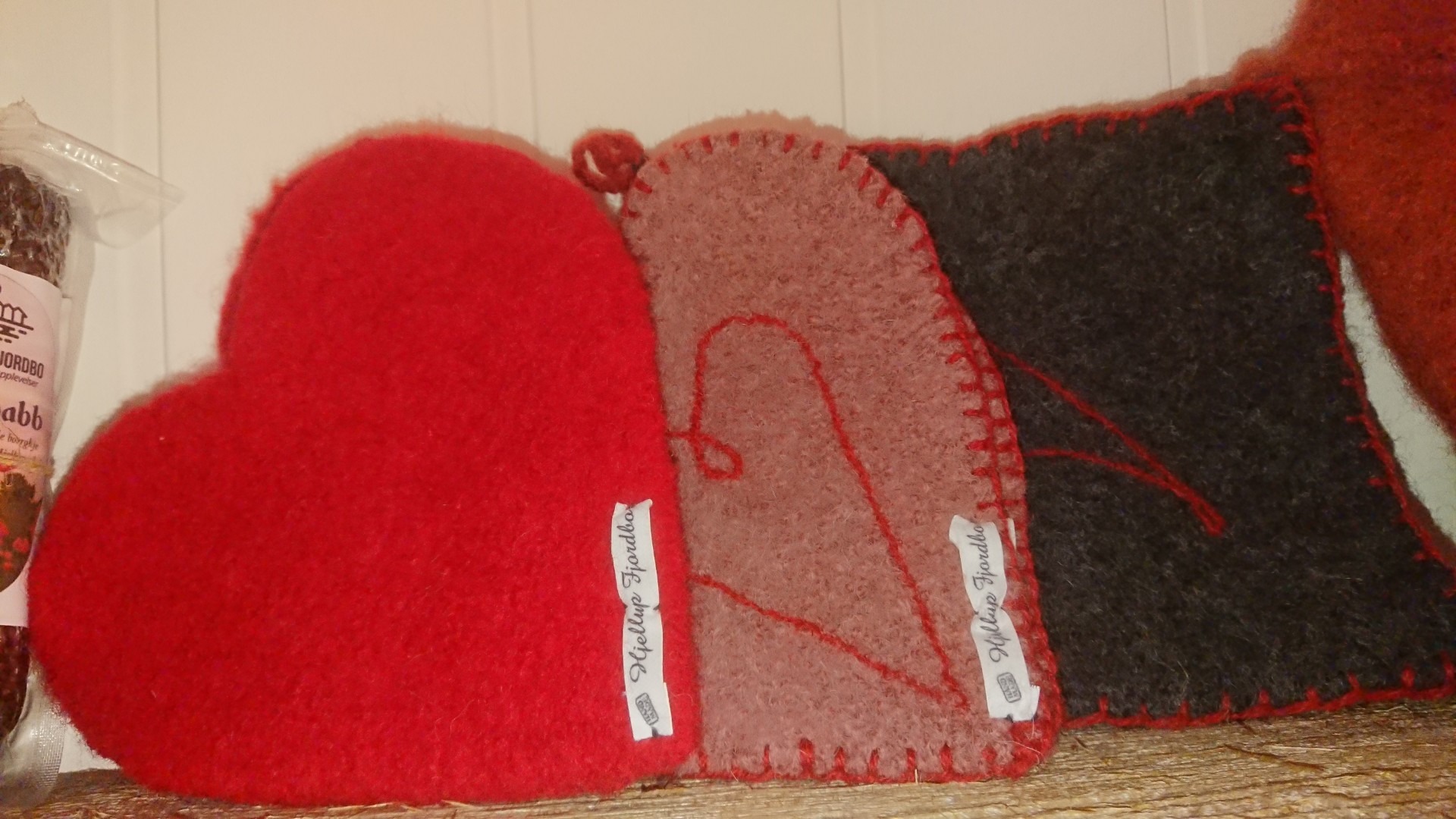 November nærmer seg med stormskritt og julen står snart for døren. Her på Hjellup Fjordbo
Les mer
The area around Hjellup Fjordbo invites you to activities of many different kinds:
There quite a few fantastic hiking tracks both by the fjord and higher up in the mountains. Tours in Leksvik finnes en del gode tips til slike turer med kart og merkede løyper. På nettstedet This web page also has some good suggestions of such hiking tracks.
The village of Leksvik has two groceries: Bunnpris and Coop Prix. Here you can find most things you need for cooking. There are also three restaurants in Leksvik: Krobrua (open during the daytime on weekdays), Leksvik Restaurant & Cafe and Harry's spiseri
Hindrum is a 10 - 15 minute drive from Hjellup Fjordbo  Hindrum diary is situated here, and their cheeses made of ecologic, unpasteurized milk is worth to try out.
The light conditions by the fjord are always changing, depending on the season and time of the day, something that can bring out creativity and recreation.
Området rundt Hjellup Fjordbo har et rikt plante- og dyreliv. I tillegg til fisk og mange ulike sjøfulger, kan man også være heldig å se hval som nise eller spekkhogger i fjorden. På land kan man treffe på rådyr og elg, og mange ulike fugler som for eksempel ørn og ugle. 
Munkstigen is known as a spectacular climbing trail for the tough ones. It is situated only 20 minutes drive by car from Hjellup Fjordbo.
Hindrum stave church is worth a visit. You find it at Hindrum, only 10 - 15 minutes drive from Hjellup Fjordbo.
Året rundt foregår det mye innenfor det kulturelle området på Fosen og i Leksvik. Her er det blant annet revyer, teater, konserter mm. Disse vil bli annonsert etterhvert som det er aktuelt.
For those who would like to go fishing, there are several places in the area where it is possible to catch fish from land. In Leksvik harbor they also have boats for rental for those of you who would like to use a boat for fishing.
There are many nice places by the seaside in the area near Hjellup Fjordbo well suited for diving, grilling or just relaxing and enjoying the surroundings. We also have some kayaks for rental, for those who would like a different nature experience.
Leksvik and the surroundings may also be explored by bicycle, and we convey bicycle rental for those who finds this interesting.
Grande general store museum er virkelig verdt et besøk. Her kan man se og oppleve hvordan livet på en landhandel i Leksvik var 100 år tilbake i tid.
Ner-Killingberg er et museum i Leksvik som viser en typisk trøndersk gård fra 1800-tallet. Her er det også bygd en ute-scene hvor det spilles historiske teaterstykker.
At Hjellup farm you can take a closer look at farm animals such as boer goats and cows.
During the summer Leksvik has a number of mountain farms that are worth a visit. These can be good hiking destinations and provide experiences in the form of good stories, traditional food and contact with farm animals.