Room for good experiences
---
Hjellup Fjordbo is a quiet and pleasant destination, beautifully located in scenic surroundings in Leksvik on Fosen with the Trondheimsfjord as its closest neighbor.
Relax and enjoy the peace and quiet or take part in the activities and offers of the surrounding area. In addition to the site's own playground and beach, you can, among other things, go on a visit to the farm and get to know the goats, take advantage of nice hiking trails, climbing experiences, bike rides and much more. We would like to welcome everyone, both young and old, to great experiences at Hjellup Fjordbo!
Accommodation
Our houses are well equipped and idyllically located in scenic surroundings. Here you can spend a comfortable night right down by the beach in one of our spacious houses at Drivhussletta, stay all to yourself at Grindaplassen, experience Dome Smiberget on a mountain shelf above the Trondheimsfjord or in Litj-stua, our little mini-house - everywhere with the fantastic view of the Trondheimsfjord.
We have eight rental units in total now. Read more about each of them by clicking on the button, or check availability in the calendar at the top of the page.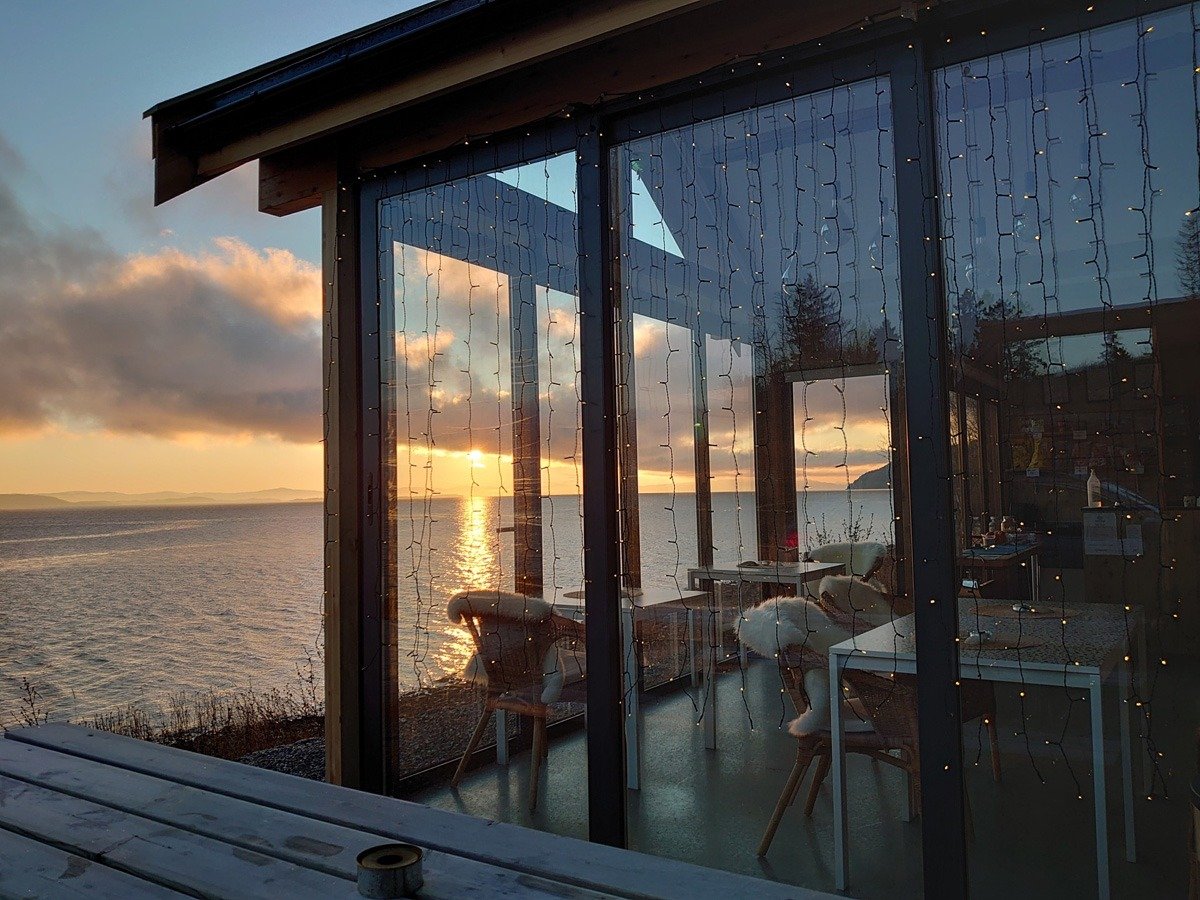 Activities
You can take advantage of activities and offers in the immediate vicinity, including farm visits, marked hiking trails, climbing adventures, cycling tours and much more.
We have a separate page with suggestions for activities here, but really the only limit to what you can come up with is your imagination (write about this)
Contact
Do you want to get in touch with us? Send us an email and we will be happy to answer!